Role models who make an impact and become our heroes
Character matters, honesty matters, truth matters, and our words matter.
You may never fully realize the impact you have had on others around you, or it may be years later when it is revealed to you.  But every person has had a role model in their lives, albeit good or bad. Of course, these can, and typical do, include our parents, grandparents, aunts, and uncles, or simply our siblings. There are teachers, coaches, pastors, counselors, friends' parents and even friends who can change the course of our destiny one way or the other.  But there is always that one that stands out. The one that decades later you can still feel the words they used, facial expressions they made, or the examples they set. Mine is Joe Bob Tyler!
Coach Tyler is legendary. He excelled in sports, coached athletic teams, and endured the perils of war and was a POW after the Battle of the Bulge. He was part of that Great Generation! But he was more than that. Way more! He was bigger than life to a 15-year-old kid from a single parent home. He embodied the definition of a hero. He was grit, determination, disciplined, hard-nosed, and quitting was not part of his vocabulary.
The WFHS Coyotes football team of 1982, was average at best. Me, I was somewhere between not very good and average. But Coach Tyler made me better. He made all his players better. Not just at football, but in life. He taught all of us how to endure, overcome obstacles, fight thru pain, and be a winner. He made you want to run thru that proverbial brick wall, and you were sure you could do it. He literally would kick you in "the can", because he knew you were better than you last performance, and you were going to do better and be better. Yet minutes later he would be patting you on the back, slapping your helmet, making you feel ten feet tall with his words of encouragement. You see, he knew you could work harder, run faster, sweat longer and be a winner.
Our team in 1982 was one of the smallest groups of seniors, if not the smallest, WFHS had ever had. If I recall, we had 12 seniors on that team playing in the largest classification of Texas football. But that group led well, performed above average, and won a few games because we never wanted to disappoint the man with the whistle.
Coach Tyler's legacy lives on. I can still hear him literally show us and shout to the offensive line, "Step, Dip, and Uncoil." We didn't have the numbers, we were small in stature, but one thing we could do is block and block well! (There was no other option)
WFISD decided in a very unpopular way to consolidate the high schools and open one new one with a new name. As the final season unfolds for the WFHS Coyotes football against the cross-town rival WF Rider Raiders tonight, the memories of all those who have gone before them will be present. I am confident Coach Tyler will have a 50-yard line seat. He earned it.
As we all grow older and hopefully wiser, we must be reminded that we are now the role models. We are making an impact on the next generation. We are leaving legacies with our actions and our words. Choose your words and your actions carefully, they matter.
Step, Dip and Uncoil.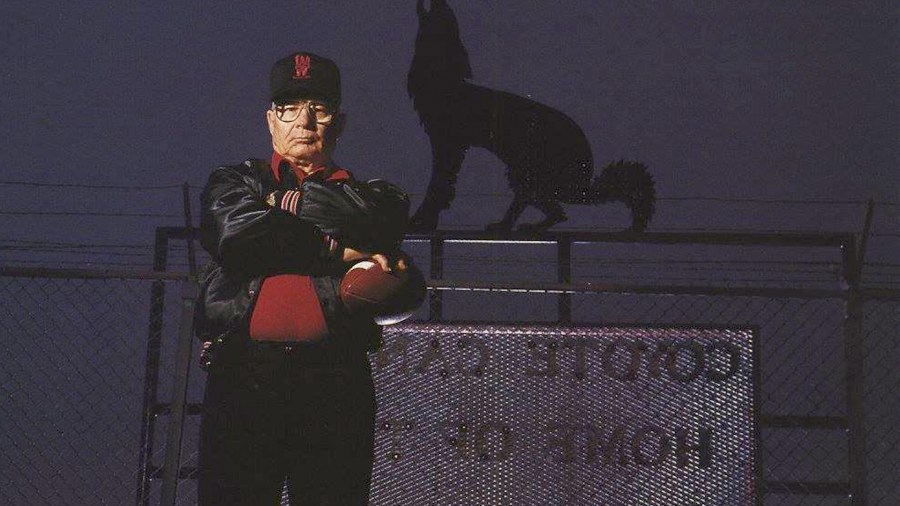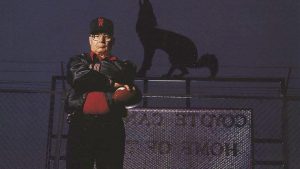 Joe Bob Tyler was voted into the Texas High School Coaches Association Hall of Honor in 2020